Free Rental Smartphone"handy"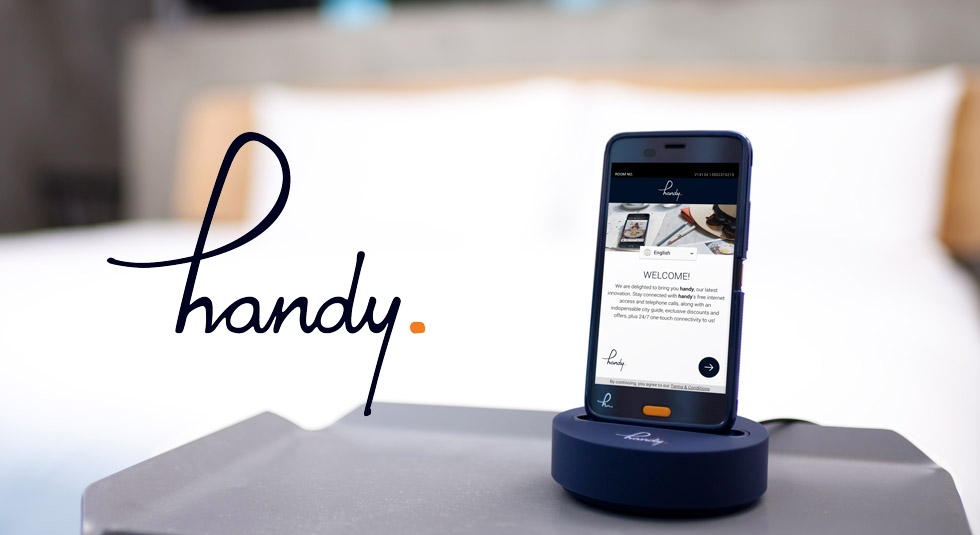 Tokyo Dome Hotel has just installed free rental smartphone"handy" for all guest rooms.
"handy"is the complimentary smartphone, equipped in all guest rooms. Just a simple setting,"handy"allows the hotel guests to enjoy, in and outside of the hotel, unlimited internet access, room-to-room calls, free local and international calls, and comprehensive city guide.
"handy"Services
Unlimited and free local calls and room-to-room calls.
Unlimited and free international calls to 11 countries.
※USA, UK, Germany, China, Hong Kong, Korea, Indonesia, Italy, Russia, Taiwan, Vietnam
Unlimited and free internet access without any need to use roaming services or connect to free Wi-Fi hotspots, even when you are out and about.
Free to download social media apps, camera apps, and any other apps you may want to use.
All history and personal data will be automatically cleared upon checking out. Manual erasure is also possible.
Speed Dial to the hotel, with just a single click wherever you are.
Exclusive promotions and latest information will be offered by the hotel.

Accommodation Menu