43F
Sky Lounge & Dining
THE ARTIST'S CAFÉ【Italian】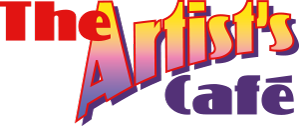 Enjoy Italian cuisine with panoramic views of Tokyo from 150 meters above the ground.
Stunning views and a wide selection of food combine to produce an extraordinary space.
We also have a standing bar in the entrance. Enjoy a glass of your favorite cocktail, while waiting for other members of your group to arrive, or after dinner.
Location
43F
Open hours
【Lunch】
11:30 - 14:30
(Last orders 14:00)
*Saturday/Sunday/Public Holidays 11:00~

【Tea time】
14:30 - 18:00

【Dinner】
18:00 - 22:00
(Last orders 21:00)
Price
【Lunch】
¥3,850〜

【Dinner】
¥6,600〜
Additional Information
All seats non-smoking *There is a smoking room at the front of the restaurant
During dinner time, a table charge of ¥550 per person will be added for orders other than the course dishes.
Search By Criteria
Restaurants Outside the Hotel (Inside Tokyo Dome City)