Accommodation for Children
Use of Beds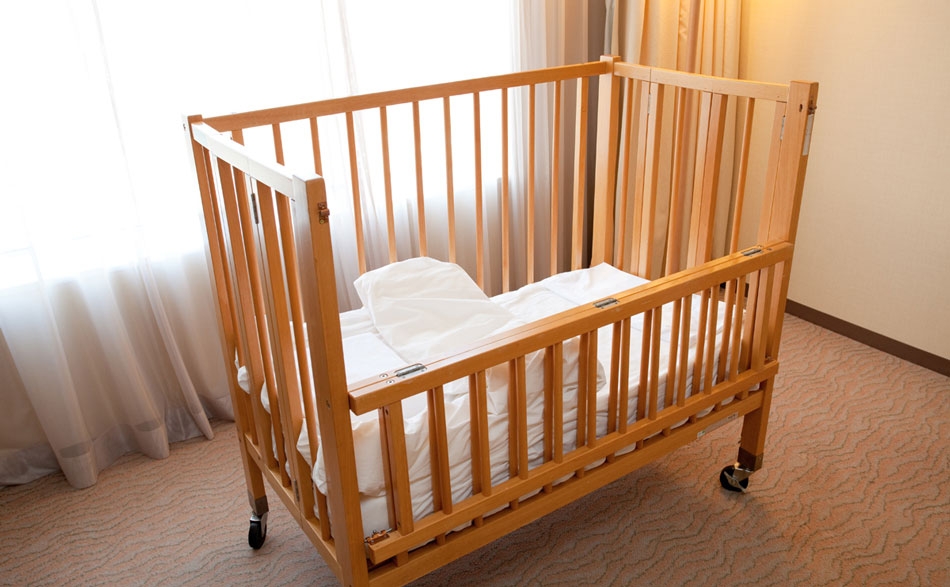 In addition to all of the 22 triple rooms, there are also plenty of connecting-capable rooms, meaning our guest rooms our ideal of families.

For children below primary school age only, they will incur no charge if they sleep in the same bed as an adult guest. (Up to 1 child may sleep together with one person being charged at the adult rate.)

Also, baby beds are available to be rented free of charge for infants less than 1 year old only, so please feel to ask for one.
This service is not available for children older than 1 year, due to the risk of falling.
*Cannot be used in the triple room, Excellency Suite (type B/type D), or Japanese Suite Room.
Rental Items, Accessories
Children's Yukata (informal kimono) (Height: 90 cm)
Children's slippers (20 cm)
Children's toothbrush
Bed guards
(To prevent falling out of bed,
approx. 64 cm × 30 cm when fitted)
Electric water boilers in all guest rooms
Ice machines on every floor from 9 to 41
Tokyo Dome City Complimentary Discount Vouchers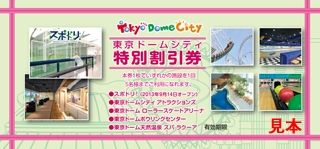 There are complimentary discount vouchers in the guest rooms for the use of a selection of facilities in Tokyo Dome City.
Up to 5 people can use 1 voucher.
Children's Services at Restaurants
Child Seats
Available in all restaurants except for Bar 2000 on 6F and Garden Terrace on 1F of the lobby lounge.
Diaper Changing Spaces in Restaurants (Female Restrooms)
● Sound Stage & Dining The Artist's Café on 43F
● Japanese restaurant Yugyoan Tankuma Kitamise on 4F
● Super Dining Rilassa on 3F
● steak, seafood & salad Sizzler on 2F
Other Children's Services
Child Products
Diapers and children's gifts are available for sale at the hotel shop on 2F.
Diaper Changing Space
● Inside male restrooms (5F,43F)
● Inside female restrooms
(basement 1F, 1F inside Sizzler on 2F, 3F, 4F, 5F, 42F, 43F)
● Inside accessible restrooms (male/female, basement 1F, 1F, 3F)
Hotel Entrance
for Baby Strollers
Please use the hotel main entrance on 1F.
To go to Tokyo Dome City, please use the large revolving doors on 3F.
Guide to Special Events
Inside Tokyo Dome City
The guest relations desk on floor 1 provides information regarding events and kid's shows held at facilities within Tokyo Dome City.
Accommodation Menu